Cosmetique Asia Corporation
Product/ Company Information: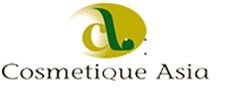 Cosmetique Asia Corporation (CAC) is one of the leading companies in the fast-moving consumer goods (FMCG) industry in the Philippines.
Established in 2001, the company is the home of Silka, the No. 1 beauty soap brand in the country. The Silka brand is also a major player in other personal care segments like Lotion, Deodorant, Facial Cleanser, among others. The fast growth of other brands like Juicy Cologne Biogenic Alcohol, etc. has also contributed for the company to be part of Business World's Top 1000 Corporations in the Philippines.
Aside from having strong distribution presence in the Philippines, the company's brands are also available in other parts of the world like the Middle East, Africa, other parts of Asia and the United States.
With the company's vision of reaching out to more consumers within and outside the country, Cosmetique Asia Corporation will continue to work collaboratively with suppliers, trade partners and other key institutions to bring top quality, affordable products to households worldwide.
Interested in doing business in: Israel
Activity: Looking for Importer, Distributors, Partners