Manila FAME
Product/ Company Information: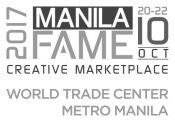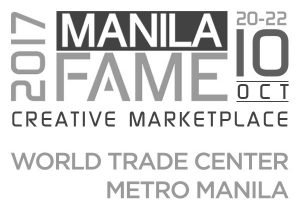 Manila FAME is organized by the Department of Trade and Industry (DTI), through the Center for International Trade Expositions and Missions (CITEM). Considered as the​ ​country's premier design and lifestyle event, Manila FAME showcases craftsmanship, design​ ​innovation, and artisanship in Philippine products. Manila FAME brings together finely selected​ ​furniture and home furnishings, holiday gifts and décor, and fashion accessories designed and crafted​ ​in the Philippines for the global market.
Overseas trade buyers who qualify for the Manila FAME VIB Program have the exclusive chance to get a complimentary one ( 1 ) night accommodation at a Manila FAME partner hotel, plus access to a suite of privileges that will enhance your sourcing experience at Manila FAME:
* Hassle-free transportation services for the entire duration of the Fair.

Enjoy complimentary transport services upon your arrival at the airport (Welcome Reception, and Airport to Partner Hotel transfers), during (Scheduled Pick-ups from Partner Hotel to Fair Venue and V/V), and after the Fair dates (Partner Hotel to Airport transfers).

* Priority access to Manila FAME's show features and promos.

Get priority access to Manila FAME Connect, the Fair's Business Matching Facility, admittance to exclusive Manila FAME events, and a chance to join the Luxe Escape Raffle Promo. That's a 4-day, 3-night getaway in one of the Philippines' premier island resorts.

* Complimentary use of Manila FAME Buyers Lounge and other exclusive services.

Avail of the many complimentary services Manila FAME has to offer—get exclusive access to the Fair's Buyers' Lounge, Health and Wellness services at the Serenity Spa, Liaison Officer/Language Interpreter assistance, and meal coupon provision for 2 days.
Interested in doing business in: Israel
Activity: Looking for potential trade buyers