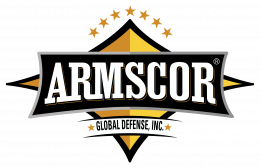 Armscor Global Defense, Inc.
Armscor Global Defense Manufacturer of Firearms and Ammunition in the United States and Philippines. Companies: Arms Corp of Philippines (PH), Armscor Shooting Centers (PH), Armscor Global Shared Services (PH), Precision Foundry of Philippines (PH), Metal Finishing ASIA (PH), Armscor Precision International (USA-NV), Armscor Cartridge Inc (USA-MT), advancedtactical.com (USA-NV), Nevada Gun Works (USA-NV)
Company Profile
Armscor can trace its beginnings all the way back to 1905, when the first Squires, Bingham & Co. headquarters was established in the Philippines. After years of trading clothing, firearms, ammunition, and other items; the company was eventually bought and renamed "Sportsmen's Headquarters" in 1930. After a decade of business, visionary entrepreneur Don Celso Tuason bought the company at the start of WWII. In 1952, his company was renamed "Squires Bingham Manufacturing Inc." and helped rebuild the post-war Philippines by obtaining the first firearms manufacturing license from the government and opening plants across the country. The Armscor brand that the world knows and loves didn't come into existence until 1980, after Squires Bingham Manufacturing was reorganized and renamed "Arms Corporation of the Philippines."
USA EXPANSION
In 1985, Armscor Precision International opened its first United States office in Pahrump, Nevada. A short while later, Armscor acquired the Rock Island Armory brand, a leading M1911 manufacturer and developer. With an unprecedented focus on customer service and satisfaction, Armscor is rapidly becoming a driving force in the American and worldwide firearms industry. Today, the company exports to over 50 countries on 6 continents.
#2 Armscor Avenue Brgy. Fortune Marikina, NCR 1809 Philippines