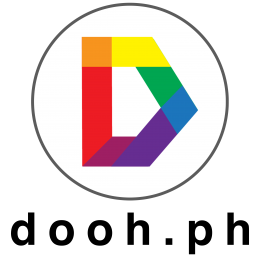 Digital Out Of Home
For almost three decades now, Digital Out-of-Home Philippines continues to serve advertisers and clients with the same passion it was founded in the '80's. The vision was to create a full service Out-of-Home Media company that would push industry ethical standards to its full potential.
From the initial venture, DOOH PH has grown to become one of the foremost billboard companies in the country, supplying the billboard requirements of several major advertisers. From the traditional painted billboard, DOOH PH now boast of world-class and larger-than-life photographic posters, and spectacular neon displays.
The company further boasts of having the largest billboard display area, once tagged by a local broad sheet as "The Mother of All Billboards", located strategically at the heart of EDSA Guadalupe. This 34,200 square foot billboard display area is considered the biggest in the country, and possibly all of Southeast Asia. The site has been proven to be the most sought-after billboards spaces among major advertisers.
As outdoor advertising increasingly become a vital part of mainstream advertising in the Philippines,DOOH PH offers a distinct market presences in an environment uninterrupted by editorial and programming content.
MISSION
Our mission is to solidify the connection between our advertisers and their consumers through our extensive and impactful out-of-home solutions.
VISION
Our vision is to become a pioneer in providing expansive and innovative out-of-home media solutions that will impact our advertisers' brand presence.
17C Avant at the Fort, 26th St. Cr. 3rd Ave. Bonifacio Global City, Taguig City, Philippines, 1630