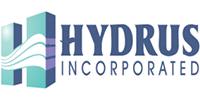 Hydrus Inc.
Hydrus Inc. is a commercial diving company, registered in the Philippine Securities and Exchange Commission in March 2011, providing underwater-related services to marine vessels, piers, ports and harbors, as well as to other industrial sectors involving underwater services.
Hydrus Inc. is managed by a team with knowledge about the maritime industry and is supported by commercial divers with abundant experience. In order to ensure safety and quality, our professional divers uses state-of-the-art tools and equipment.
Hydrus Inc. is committed to providing the best service in order to achieve satisfaction from customers.
The Philippines has a rising maritime industry and subsequently there is a constant and growing demand of underwater-related services. Recognizing this, Hydrus Inc. was formed with the goal of providing unsurpassed service and quality to meet those demands.
Unit 101 #617 H. Ventura St., Sampaloc, Manila, Philippines