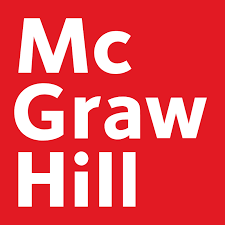 McGraw Hill Philippines
Our vision is to unlock the full potential of each learner.
Our mission is to accelerate learning.
We accomplish this by creating quality, intuitive, engaging, efficient, and effective learning experiences — grounded in research. We're helping create a brighter future for students in Asia by applying our deep understanding of how learning happens and how the mind develops. Learning science is the key.
Our PreK-12 group empowers educators and learners through Purposeful Technology, Differentiated Pedagogical Instruction and unmatched Professional Development. We are dedicated to delivering quality programs and services; from textbooks to digital ecosystems, professional development programs to self-access tools.
Our Higher Education group is committed in delivering high-quality educational learning solutions in print and digital formats suitable for post-secondary to university students in the area of business and economics, science, engineering, math, computer science, social science and humanities.
Our Professional group is a leading global provider of print and electronic content and services for the medical, technical, and business communities. Our offerings include reference and certification books for all professional and educational disciplines and online solutions on medical and health, engineering, business, and scientific topics.
McGraw Hill Values
Corporate Social Responsibility
---
We are committed to responsible business practices that enhance the economic, social and environmental well-being of our communities in which we work and live. Our business model reflects our commitment to ensuring quality, integrity and transparency in everything we do. Working together, McGraw Hill is helping to create a brighter future for learners across the globe.
Red Cube Cares
---
Giving back is central to our employee culture. McGraw Hill's Red Cube Cares initiative supports and celebrates social responsibility efforts across McGraw Hill globally. This includes community work, sustainability efforts and diversity & inclusion.
Sustainability
---
McGraw Hill actively pursues initiatives to minimize our environmental footprint through energy efficiency, waste reduction, recycling and procurement. We are committed to sound procurement practices to ensure the sustainability of forests and other natural resources used in the production of our products.
For additional Corporate Responsibility and Sustainability information, visit mheducation.com.
Accessibility
---
McGraw Hill is committed to creating products that are accessible for all learners. We have established a culture that considers all different learning and accessibility needs from the start, creating accessible products, engaging with accessibility advocacy organizations and user groups, training employees on accessibility standards and providing alternative file formats where required. McGraw Hill is making efforts to have all new content and software follow the WCAG version 2.0 AA guidelines and best practices.
Unit 1402 Antel 2000 Corporate Center 121 Valero Street Salcedo Village Makati City