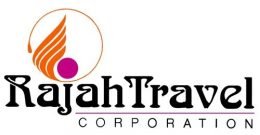 Rajah Travel Corporation
We are a Filipino owned company over 4 decades strong, powered by 250 personnel who live and breathe to bring you an EPIC travel experience. We are accredited by the Philippine Department of Tourism and are fully incorporated as a member of BSP/IATA with inbound & outbound ticketing and reservations.
Rajah Travel strives to bring you a life as you imagine.
Rajah Travel's brand of EPIC is about giving our travelers the travel that they want. What we want is for YOU to live your brand of adventure; from domestic to international destinations ranging from Asia Pacific, Europe, all the way to North and South America.
Rajah Travel works with Contiki Holidays, Insight Vacations and Rocky Mountaineer as their general sales agent. We work together to bring you to your DREAM DESTINATION. Rajah is also the preferred sales agents for Norwegian Cruise Lines, Star Cruises, Uniworld, Silversea Cruiselines and Thompsons Africa.
MORE OF OUR EXTENSIVE SERVICES
Corporate Travel Management
Airline Reservations and Ticketing
International Tour Packages, Wholesaling & Retailing
Philippine Tour Packages, Wholesaling & Retailing
Meetings, Incentives, Conventions, Exhibitions (MICE)
Event Management
International and Local Group Travel
Passport and Visa processing
Other Documentation Services
RESOUNDING BRAVISSIMO
Throughout its existence, Rajah Travel Corporation has received a host of Top Producer Awards from various airlines and international tourism organizations.
TTG TRAVEL AWARDS
Best Travel Agency, Philippines
2001, 2005, 2006, 2007, 2011, 2012, 2014, 2015
Airline Top Producer Awards
KLM – 2003, 2006, 2007, 2008, 2009, 2011, 2012, 2014
Philippine Airlines Awards – 1997, 1999, 2000, 2001, 2007, 2013, 2014
Cathay Pacific – 2002, 2010, 2013, 2015
Qantas – 2005, 2006, 2007, 2012, 2013
Cebu Pacific – 2009, 2010, 2012, 2015
GDS AWARDS
Amadeus Excellence and Outstanding Performance in Business Travel
Amadeus People Developer Award
Travelport – Top Producing Agents Award
3rd Floor 331 Building Sen. Gil Puyat Ave. Makati City, Philippines