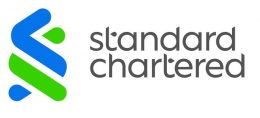 Standard Chartered Bank (Singapore) Limited
Standard Chartered Bank in Singapore is part of an international banking group, with more than 150 years of history in some of the world's most dynamic markets. Our purpose is to drive commerce and prosperity through our unique diversity, and our heritage and values are expressed in our brand promise, here for good.
The Bank has a history of over 160 years in Singapore, where we opened our first branch in 1859. In October 1999, we were among the first international banks to receive a Qualifying Full Bank (QFB) licence, an endorsement of the Group's long-standing commitment to our business in the country.
Singapore is home to the majority of our global business leadership, our technology operations, as well as SC Ventures, our innovation hub. In 2013, the Bank transferred our Singapore Retail and SME businesses to a locally-incorporated subsidiary, Standard Chartered Bank (Singapore) Limited ("SCBSL"). And in May 2019, we fully consolidated our business operations in Singapore through the transfer of our Commercial Banking, Corporate & Institutional Banking and Private Banking businesses to SCBSL. SCBSL is one of the highest-rated banks globally: A1/Stable by Moody's Investor Services, A/Stable by Standard & Poor's and A/Stable by Fitch Ratings. In August 2020, we were the first and only bank to be awarded the "Significantly Rooted Foreign Bank" (SRFB) status by the Monetary Authority of Singapore. In December 2020, we were granted enhanced SRFB privileges, in recognition of the significantly higher degree of rootedness exceeding the SRFB baseline criteria.
In Singapore, we support both individual and corporate needs to build wealth and drive commerce at every step of their journey. We do this by offering an entire range of financial services across personal, priority and private banking as well as our business, and corporate, commercial & institutional banking teams. The Bank has a network of 12 branches, 4 Priority Banking centres, 1 International Banking and Priority Private Centre and 25 ATMs.
For more information please visit www.sc.com/sg.
Level 2 One Raffles Quay8 Marina Blvd, Singapore 018981