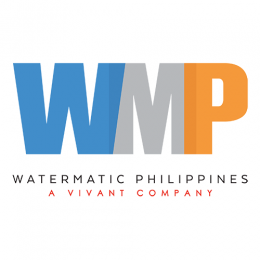 Watermatic Philippines Corporation
Watermatic Philippines Corporation (WMP) is a joint venture company of Vivant Corporation and WaterMatic International which provides Engineering and Technological solutions for water supply and used water applications in the Philippines.
This unique partnership was driven by the demand for solutions to water supply shortages and wastewater regulations in the country.
WaterMatic International, an Israel-based manufacturer of advanced water and wastewater treatment systems, and Vivant Corporation, a Cebu-based corporation that has been in the power business in the Philippines for close to a century now, combined its strengths to form WMP to address these pressing needs.
Our Services
In-house Design, Engineering and Consultancy
Manufacturing and Assembly
Installation and Construction
Testing and Commissioning
Operations, Repair and Maintenance
Retail Supply and Delivery
Project Management
Our Technologies
Desalination Systems
Smart Clarifier System
Demineralization Systems
Ion Exchange
Wastewater Treatment
Filtration Systems
Anaerobic Treatment
Standard Systems
Unit 1108, Oakridge IT Center 2, Oakridge Business Park, A.S. Fortuna St., Mandaue City, Cebu Philippines