Message From The President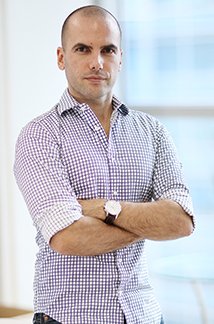 The Philippines and Israel have a long history of friendly relations. Not many people know that the Philippines was the only Asian country to support the creation of the state of Israel, or that more than a thousand Jews took refuge in the Philippines during the Holocaust.
But these relations aren't confined to politics or culture, but in trade as well. Trade between Israel and the Philippines has continued to grow in the past years, with Information and Communications Technology products and services being the primary focus from both sides. There is strong potential for mutually beneficial partnerships between Israel and the Philippines across even more industries, including Agriculture, Manufacturing Equipment, Defense, and even Solar Energy.
As President of the Israel Chamber of Commerce in the Philippines (ICCP), our mission is to fully realize this potential, and strengthen the ICCP as a platform that connects ideas, businesses, and people to create mutually beneficial business opportunities for Israelis and Filipinos alike. Since 2009, we have worked hard to foster bilateral trade and investment opportunities for Israel and the Philippines, and have members across various sectors and industries. The ICCP also regularly collaborates with the Israeli Embassy to promote cultural awareness, and contributes to the community with monthly events, business forums, and community outreach projects.
I am nothing but optimistic that the years ahead will strengthen the relationship between Israel and the Philippines.
Itamar Gero
President
Israel Chamber of Commerce in the Philippines
Israel : Small but Outstanding
History of Philippine-Israel Relations
The Philippines and Israel relations have always been warm and friendly. Political, Cultural, Economic, Scientific and Technological cooperation between the two countries continue to prosper. Read More