Message From The President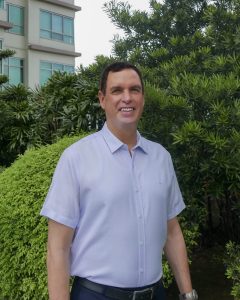 The relationship between the Philippines and Israel is based on our sincere gratitude to the Filipino people. Twice in history, the Filipinos have taken significant actions in supporting the Jewish people. President Quezon welcomed Jewish refugees during the Holocaust; and in November 1947, the Philippines was the only Asian country to vote for the establishment of the Jewish state in the United Nations under President Roxas. More recently, the historic visit of President Duterte to Israel last September 2018 strengthened the relations while signing many bilateral and joint commercial agreements.
The commercial relations between Israel and the Philippines lean on the expanded and significant mutual interests. In Israel, the Overseas Filipino Workers (OFWs) are in high demand and well-appreciated in diverse industries especially in the healthcare industry. The number of Filipino tourists to the holy land have also grown exponentially through the years. In the Philippines, technological solutions from Israel are widely used in the areas of agriculture, communications, water treatment, and alternative clean energy fields.
As the President, together with the Board of Directors, we are grateful for this wonderful opportunity to serve in this capacity as we continue to make the Israel Chamber of Commerce a significant pillar of business relations between the Philippines and Israel for the benefit of all members and supporters. The Israel Chamber of Commerce in the Philippines is a HOME for all the Filipinos and Israelis that are having bilateral business relations and for those who want to establish such relations. Together, we will contribute to further strengthen business and inter-industry initiatives like education, culture, and development.
Sagiv Massad
President
Israel Chamber of Commerce in the Philippines
Israel : Small but Outstanding
History of Philippine-Israel Relations
The Philippines and Israel relations have always been warm and friendly. Political, Cultural, Economic, Scientific and Technological cooperation between the two countries continue to prosper. Read More