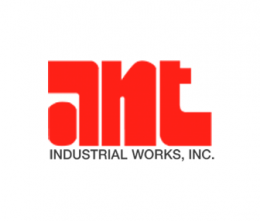 ANT Industrial Works, Inc.
To engage in the fabrication, installation, and maintenance of Mechanical Engineering Works such as Heating, Ventilating and Air Conditioning- Ducting and Piping Systems, Automation Controls, Fire Protection Systems, Plumbing Systems, Compressed Air Systems and other related applications in Industrial and Commercial buildings.
Our Mission
To serve our clients with excellence,
accountability and honesty.
Our service to our clients is our service to the Philippines.
Our service to the Philippines is our service to the Lord Jesus Christ.
ANT Industrial Works, Incorporated, a service oriented organization is a result of man's dedication to excellence
and integrity.
Formed in 1987, ANT ENTERPRISE envisioned providing excellent service to the community. ANT started out as a repair hub for electronic consumer products and engaged in the design and manufacture of energy saving and power protection devices. It later ventured into instrumentation controls. Competing against established giants in the industry, ANT presented an alternative service provider offering inexpensive maintenance, comprehensive rehabilitation, repair and calibration of HVAC controllers.
In 1989, the company undertook its first mechanical contract in the renovation of airconditioning and ventilation systems of one of the biggest names in the hotel industry.
This marked the beginning of ANT's exposure to the mechanical side of HVAC. The project was followed by similar contracts that gave extensive experience to the company — an advantage ANT used to the fullest during the rapid industrialization of the Philippine Economy in the 90's.
To satisfy the needs of a growing clientele and to serve the business community better, ANT expanded its services to include other HVAC related mechanical works. After six fruitful years it incorporated as ANT INDUSTRIAL WORKS, INC. on March 4, 1994.
Block 21 Carmelita Street, Stateland Hills Subdivision, Manggahan, General Trias, Cavite 4107, Philippines