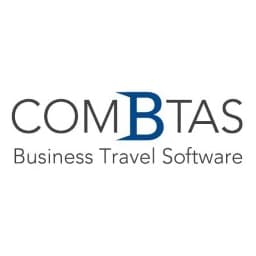 ComBTAS Philippines
ComBtas is a leading provider of travel expense management solutions designed for corporations and small & medium enterprises (SMEs). ComBtas offers corporate customers an efficient comprehensive travel management solution with all of the needed features in one easy-to-use platform. Businesses benefit from real-time control and supervision of all travel and expense activity for increased cost-effectiveness.
ComBtas is a software company established in 2006 by experts in the field of business travel management systems. ComBtas specializes in the development of travel management systems for companies and organizations, and provides consultation services in the field of business travel.
We are a motivated, dedicated, and creative company. Our team consists of developers, business travel experts, project managers, IT managers, QA specialists, and Help Desk supporters. We aspire to make the business travel process in your corporation more efficient and cost-effective.
ComBtas provides you with the best travel end expense management solution built on one platform with endless possibilities. Our limitless solution is fully customizable with many useful features to meet all of your needs. ComBtas is a flexible application that provides you with numerous choices to meet your personal requirements:
Full budget control, visibility, and online updates throughout the trip.
Unlimited approvers.
Online and offline (travel agency) reservations are handled within the system.
Connectivity to all GDSs.
Interfaces with all standard ERP applications.
Connectivity to UATP/Airplus for automatic statement reconciliation.
Work with an unlimited number of travel agents simultaneously.
Installation via SaaS or within a company's internal backbone
Implementation of ComBtas is efficient and can take only 2-3 weeks by using parameters that can be defined by project managers and implementers – no development required.
Combtas iL4, Achva st Hod Hsharon 45279