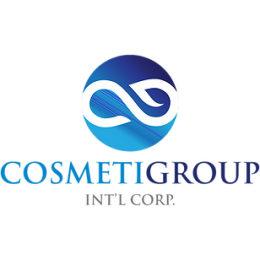 CosmetiGroup Int'l Corp.
The CosmetiGroup Int'l Corp., a duly registered corporation in the Philippines, is engaged in importing, distributing and retailing goods such as Dead Sea beauty products, botanic beauty products and more. Cosmetigroup Int'l Corp. is the exclusive distributor of Aqua Mineral from the Dead Sea skin care line, and Botanifique line in many countries in the world along with some countries in Asia. It is the first company to have brought the Dead Sea skin products from Israel to the Philippines.
Dead Sea skin products are well known around the world and have been proven to enhance beauty by regenerating skin cells and helping repair numerous skin and joint ailments including psoriasis, eczema, acne and many others.
Currently, the company has twenty five (25) locations in malls around metro manila & Davao. The company is planning to expand tremendously in metro manila along with other key cities such as Cebu during this year of 2015 and on.
Aside from Dead Sea products, the company is also in initial stage of importing to the Philippines additional line of cosmetic products:
"Botanifique" body care line that are based on organic plant essences, extracted via natural process to preserve their nourishing benefits for the skin, nails, and hair. "Botanifique" is the essence of nature, the power of plants in their purest form.
22nd Floor Pearl Bank Center 146 Valero St., Salcedo Village, Makati City