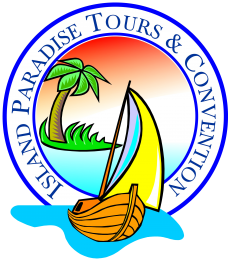 Island Paradise Tours and Convention
ISLAND PARADISE TOURS and CONVENTION (IPTC) is a duly licensed tour agency and operator based in Puerto Princesa City since 2005. It is an active member of Philippine Travel Agencies Association (PTAA), Philippine Tour Operators Association (PHILTOA), both national travel agencies association and Puerto Princesa Tour Operators Association (PPTOA) and the Palawan Tourism Council (PTC).
Over the years, Island Paradise Tours and Convention remains one class above the rest. It has constantly maintained an image of excellence in service, facilities and great satisfaction. Proof of its outstanding performance is the prestigious awards it has received and among others: Most Outstanding Tour Service Provider (Luzon Award) in 2007 for the National Quality Awards for Customer Excellence. Likewise, it also emerged as one of the most valued Local Tour Agency partner of City Tourism Department.
Island Paradise Tours and Convention offers a wide array of products and services related to travel and events including Shore Excursions of Cruise Ships on call at Puerto Princesa Port and customizes tour packages to individuals or groups visiting the province most especially Puerto Princesa City at a very affordable rates with its very well-known personalized and quality services.
355 Rizal Ave., Puerto Princesa, Palawan