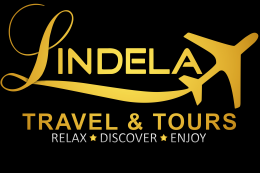 Lindela Travel and Tours
Lindela Travel and Tours is one of the TOP Travel Agencies in the Philippines specialized in domestic (Batanes, Boracay, El- Nido, Coron, Siargao etc.,) and International (Hong Kong, Singapore, Malaysia, Thailand, Taiwan, South Korea, Japan, Australia, Holy Land, Europe and US) tours, Visa assistance for countries like Immigration and Consultancy.
Managed by competent and experienced Team Managers with expertise in sales, training, and human resources and Professional Travel / Visa Consultants that are highly motivated, self-driven, and customer-service oriented.
We develop mutual trust and friendship with every team member and working towards one objective, "To serve our client Best and Long Time Commitment". Thru this, we make our job: Effective, Efficient, and Accurate.
MISSION
Our mission is to create unforgettable experiences that inspire a love for travel. By focusing on each of our employee's unique growth potential, we can lead the industry with tours that have an invaluable impact on economies.
VISION
To become the standard for superior travel and tour agencies acknowledged for our dedication to delivering exceptional service, building healthy communities, and putting people at the center of everything we do.
WHY GO WITH LINDELA TRAVEL & TOURS
100% Client Satisfaction Guaranteed
You read that right. Our goal is your happiness. We want you to be completely satisfied with our services and we will do whatever it takes to make sure this happens
At Lindela Travel and Tours, we go above and beyond to ensure that Quality and Service are met at every step of your Travel. To help achieve these primary values, we closely monitor guest satisfaction and are constantly seeking new ways to exceed our clients' expectations.
As experienced Travel Consultants and Experts, we know how much goes into planning a Travel. We will help you with the significant and often over-looked details such as travel insurance, documentation, and recommendations for the little extras to further improve your travel.
Passion: We bring passion to the industry of travel.
Professionalism: We are driven by professionalism and commitment to quality service.
Inspiration: We inspire our employees to be leaders and foster self – improvement.
Community: We strengthen communities by buying from local businesses.
Boldness: We encourage clients to be bold and explore new places.
3rd floor Valero One Center (Former ACCM Building), 102 Valero St., Salcedo Village, Makati City, Philippines