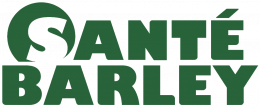 Sante International Inc.
SANTE Barley is one of the fastest growing distribution companies in the Philippines. We offer premier organic health and wellness products and services aimed at helping improve quality of life.
Founded in 2008, SANTE Barley is governed by a formidable team of leaders backed by a combined marketing experience of 50 years. We built and continue to drive business growth through the dedication of our independent distributors.
Driven by our promise to bring best-value wellness products and services in every home, SANTE Barley is committed to equip and empower our distributors who serve as the channel towards a healthy and active lifestyle for our consumers.
UG 42 & 54 ETON Cyberpod Corinthian,Ortigas Avenue, EDSA,Quezon City, Metro Manila Philippines