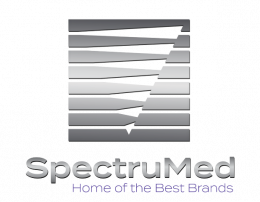 Spectrumed Inc.
SpectruMed is a trusted provider of aesthetic laser equipment in the Philippines. We source our products from industry leaders to bring our clients unparalleled quality. We have treatment systems for an extensive range of aesthetic procedures, from non-invasive skin tightening, pigmentation, hair and acne removal to skin and vaginal rejuvenation. Our list of reputable partners consists of brands known around the world with clinically proven and certified patient and user safety.
Superior Quality
All of the products in our portfolio feature state-of-the-art technology that gives you the ability to deliver better clinical results and achieve higher profitability. Whether you are a seasoned aesthetic doctor or a general practitioner about to expand into the aesthetic business, rely on our products to fulfil the standards your practice wishes to uphold.
Unmatched Customer Service
Beyond product quality, we are committed to deliver exceptional clinical, technical, and marketing support. What we offer is a true partnership with you that supports your long-term clinical success.
16 Sta. Potenciana, Urdaneta, Makati City Philippines 1225