Standard
16 Jun 2017
0 Comments
ICCP
DavidShield is a tech solution provider for the healthcare management and health insurance industries, with 15 years of experience. The DavidShield Group, a member of the Israel Chamber of Commerce of the Philippines, works with leading insurance networks all over the world, providing quality medical and travel insurance and healthcare services to individuals, corporations, government agencies, NGOs, and even diplomatic missions. The company offers a revolutionary insurance solution for medical and travel services, a cashless system consisting of a card and a mobile app.
The DavidCard
Cashless – The DavidCard is used to pay for doctor visits, prescribed medicines, lab tests and imaging, and emergency room services anywhere in the world. This patent-pending solution allows money to be uploaded directly to a member patient's personalized prepaid card from his/her funding source. Any clinic or hospital that accepts MasterCard accepts the DavidCard. With a more streamlined system, DavidCard facilitates medical and travel service delivery without out-of-pocket expenses, claim forms, or regional limitations on elective services. Whether they are in Tokyo, Manila, São Paulo, or Berlin, members simply have to swipe their card to receive the medical services they need.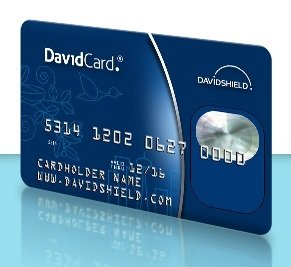 Customizable – The DavidCard represents a customizable health insurance plan. Each plan starts with a comprehensive core insurance coverage, customizable to the needs of the member or member's dependent with flexible add-on features. Member patients do not need to search for their insurance providers' accredited partners or apply for traditional reimbursement.
Global – With this convenient system, patients focus more on their health than in the red tape, cash payments, and paperwork typical of traditional insurance options.
The DavidShield App
The App supports the card. Members may request card funding through the App. Those requiring medical services may fill out a short form with their name, card number and requested service category. The DavidShield mobile App also performs a variety of services for the customers. They may view their coverage amount and deductibles, locate medical service providers in the area, upload documents and receipts, and update personal information.
To know more about the DavidCard, contact us at [email protected] or contact their toll-free number at 1-800-111-42084. The DavidShield Group may also be reached via Facebook, LinkedIn, and YouTube.