Standard
11 Nov 2016
0 Comments
ICCP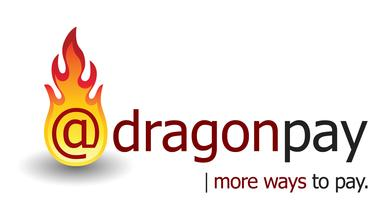 Dragonpay Corporation, a member of the Israel Chamber of Commerce of the Philippines, provides an innovative and flexible, yet easy-to-use payment platform for online merchants. Dragonpay utilizes online and offline banking facilities, as well as other non-traditional outlets to accept payments from a wider market base without compromising security and profitability.
Dragonpay's inception made it possible for consumers to pay for goods or services purchased online using cash or check through ATMs, mobile wallets, online bank debit, or any physical payment counter such as the nearest convenience store.
Payment Made Simple
Dragonpay's process is simple. The customer only needs to visit any of the supported banks and establishments to make an over-the-counter payment. Then, Dragonpay will validate the payment near real-time and send the merchant a notification that the payment has been made.
More Benefits for Users
Dragonpay is a safe method for end-users, reducing (if not eliminating) the risk of fraud. Customers and merchants may collect or disburse payments from more than 10,000 establishments. They do not need to worry about chargebacks, as well.
Dragonpay merchants span several industries. Their partners include AirAsia, LBC, Metrodeal, Ensogo, SMACdeals, CashCashPinoy, SM, Generika, Facebook, Smart Communications, Globe X-Change, Maxicare, Medicard, Cocolife, Unionbank, and Ayala Land, among many others,
In October of 2014, Japan's largest online payment gateway invested in Dragonpay through the GMO Global Payment Fund. The company has also been awarded PayPal Platinum Partner status and is the only Platinum Partner in the Philippines.
Today, Dragonpay handles more than 20,000 financial transactions a day and they are looking forward to expanding in the coming years. "We are hoping to double our growth this year. We are very excited about several projects that we have in the pipeline," says Dragonpay COO Robertson Chiang, in an interview with The Standard.
Find New Ways to Pay
To add Dragonpay as a payment gateway for your e-commerce website, you may call (02)570-5712, (02)730-4072 or 975-1111, or send your inquiries to [email protected]. For more information, you may visit www.dragonpay.ph. Their office is located at the 3/F Builders Centre, 170 Salcedo Street, Legaspi Village, Makati City.
Resources:
http://thestandard.com.ph/business/199827/how-a-filipino-coo-built-a-new-payment-system.html