Standard
14 Jul 2017
0 Comments
ICCP
Dreamwork Construction, Inc. (DCI), a proud member of the Israel Chamber of Commerce of the Philippines (ICCP),  is a construction company with 15 years of experience in the business. The company has a Category AAA Contractor's License from the Philippine Contractors Accreditation Board (PCAB). The founders of Dreamwork Construction Inc. acquired extensive experience in building design and general construction management with their partnership with Japanese engineers.
Their portfolio includes airports, infrastructure, buildings, hospital, industrial plants/ clean room, telecoms, sports facility
Services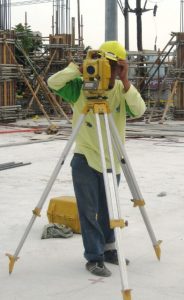 Design and Build (D&B)
Construction, Inc. has an engineering team composed of experts in design work, drawings, preparing specifications, supervision and management of contract projects, and administration and implementation of contracts.
The company's D&B capability is best suited for buildings, industrial plants, water supply and treatment facilities, real estate developments, and infrastructure. D&B services include feasibility studies and the engineering, procurement and construction (EPC) of civil, electrical, mechanical and building projects.
Construction
Construction and management are the core competencies of Dreamwork Construction Inc. The company is familiar with various types of contract acquisition, whether public or private, each with a different delivery methodology and satisfaction of end-user requirement.
Dreamwork Construction, Inc. can be reached through these numbers: (63) 2856-4039 and (63)2801-0566. You may also send an email to [email protected] or visit their office at 2nd Flr., Valenzuela Bldg., 263 Real St., Pamplona Tres, Las Pinas, 1740 Metro Manila.
For more information about DCI, you may visit their website at http://dreamworkconstruction.net/.