Standard
03 Aug 2016
0 Comments
ICCP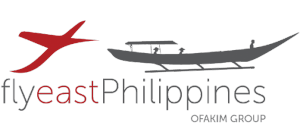 Travel agency Flyeast Philippines (FEPYY INC.), a member of the Israel Chamber of Commerce of the Philippines (ICCP), is part of the Ofakim Ltd Group and a satellite branch of Flyeast Israel. It currently caters to an estimated 2,000 inbound tourists annually and handles tourist essentials such as hotel bookings, day tours, car rentals, and transfers.
Furthermore, the travel agency is the tour operator for flagship groups like Eylon Insurance, Daiklin, and the Queen of the Dessert.
What are their services?
First, Flyeast Philippines caters to groups. The travel agency offers incentive tours around the Philippines as well as 4×4 expeditions in more remote areas of the country.
Second, Flyeast Philippines serves fully independent travelers (FITs) through tailored packages for Philippine vacationers. This is especially for honeymooners touring the country.
Third, Flyeast Philippines provides walk-in clients with their tourism needs. Since the travel agency is in a prime area at Makati Avenue, individuals and groups staying in nearby hotels are welcome to visit the agency for assistance.
Representing Israel's biggest group of companies in the Philippines, Flyeast Philippines makes it a point to give their clients a unique and professional itinerary and to handle every client request with full attention.
What are the agency's contact details?
For individuals and groups who personally wish to visit Flyeast Philippines for bookings, the company address is Unit 201 Greimel Bldg., Makati Ave. corner P. Valdez St., Brgy. Poblacion, Makati City, 1210 Philippines. Clients may also reach the company via phone/fax on (02) 887-3944 or through email at [email protected] and [email protected]. They may also connect with the company via their Facebook page.
Flyeast Philippines aims to exceed client expectations through the professional and personal services that they offer with integrity. The company believes that quality rather than quantity is their primary driving force.
Join Flyeast Philippines on a trip and enjoy the experience!