Standard
14 Jul 2017
0 Comments
ICCP
Hummus Elijah is a premier restaurant in Makati City that serves Mediterranean and Middle Eastern food. Its delectable vegetarian dishes are especially popular to the lunch and dinner crowds of the Makati business district.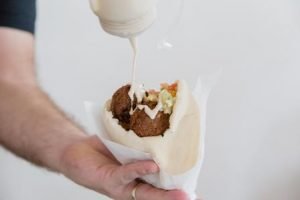 A member of the Israel Chamber of Commerce of the Philippines, Hummus Elijah is committed to providing a healthy fare to its customers through its excellent vegetarian cuisine. Among its bestsellers are: Hummus Elijah (their signature appetizer and brand carrier),  Falafel Elijah (falafel balls with salad in pita bread), Mashawsha (cooked chickpeas with tahini and olive oil), Labane (creamy sour cheese with olive oil); and Sabich Sandwich (fried eggplant and hummus, with hardboiled egg and salad in pita bread).
To finish off their meal, customers may order the classic Baklava and Malabi as dessert, best paired with Turkish coffee.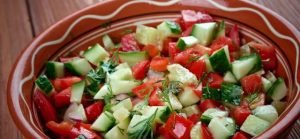 Hummus Elijah believes that by avoiding animal products, it acknowledges the deep relationship of spiritual, environmental, and physical well-being. The restaurant nourishes customers with delectable vegetarian meals served in a friendly and vibrant atmosphere. Hummus Elijah also sell unique Israeli products such as halva, olives, tahini and spices from Israel.
Drop by Hummus Elijah at 2/F 7850 Makati Ave, Poblacion, Makati City, Metro Manila. For reservation or delivery, call 02-802-1885 (landline) and 0905-3134602 (mobile).
For more information, go to http://hummuselijah.com