Standard
27 Feb 2019
0 Comments
ICCP
According to Business News Daily, B2B companies refer to any company focused on offering its products and services to other businesses rather than to consumers. The Israel Chamber of Commerce of the Philippines convened B2B companies from different industries to meet up during this networking night held at the Tower Club in Makati. The event happened on February 13, 2019, at 6:30 PM.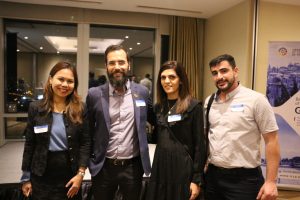 The program started with an ice-breaker where participants were given human BINGO cards to look for other attendees that match the description in their cards. The first one to complete a pattern, Ms. Perlina Padilla, VP of Security Bank and Agribusiness Unit Head, and new ICCP member, won Sapiens, a book written by an Israeli author, Yuval Noah Harari.
ICCP Corporate Members Presented Their Companies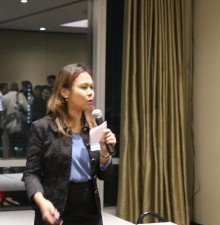 Windfreight Express Total Logistics, Inc. and Döhle Seafront Crewing, Inc., represented by Ms. Vee Natividad and Atty. Iris Baguilat, are the two companies that talked about their products and services in front of everyone.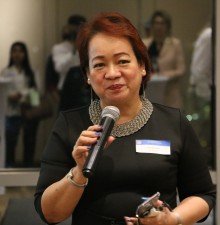 Windfreight, a logistics company founded in 2002, offers international freight forwarding, non-vessel owning common carrier, and cargo consolidation. They also offer customs brokerage, trucking, and warehousing.
Döhle, on the other hand, is a crewing company established in 2009, currently placing around 3,000 seafarers on board 265 vessels. They have almost 2,000 more onshore awaiting deployment.
Different Companies from Different Industries Convened
Representatives from B2B companies with offerings varying from products and services gathered to expand their network and meet potential business partners and clients. Attendees ranged from consultancy, logistics, digital marketing, financial services, construction, agriculture, etc.
Watch out for our future events and join us as we host another successful networking night in the future.