Standard
20 Nov 2018
0 Comments
ICCP
The Israel Chamber of Commerce of the Philippines (ICCP) held its 22nd General Membership Meeting last November 8 at the Chantara Ballroom, Dusit Thani Manila. Participants of the membership assembly, which is the last for 2018, included non-members from the government and private sector, officers from other Chambers, and guests of ICCP.
Chamber Events and Achievements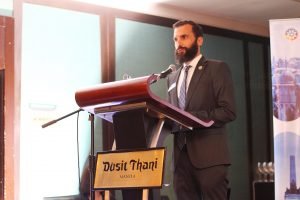 ICCP President and CEO of Truelogic Online Solutions Itamar Gero reported that the chamber had twelve events for the year. Another highlight presented was the Presidential Visit to Israel which happened on September 2-5, 2018 where 24 members joined witnessing the 21 deals (US$83M) signed between the two countries.
Gero also gave an update on membership saying that the Chamber has 119 active members to-date, which include 57 corporate members, 58 individuals/NGOs, and four premium members. Six new members were inducted during the meeting.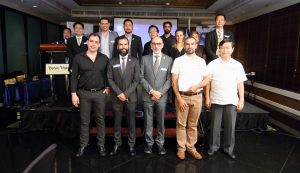 TRABAHO Bill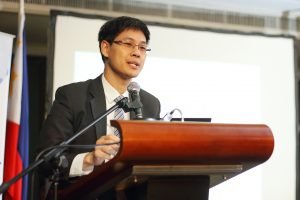 Department of Finance Undersecretary for Strategy, Economics, and Results Group Karl Kendrick Chua was the keynote speaker. He gave an overview of the Tax Reform for Attracting Better and High-Quality Opportunities (TRABAHO) Bill and why it will benefit businesses in the long term. The TRABAHO Bill is the second package of the Philippine government's Comprehensive Tax Reform Program (CTRP). The first package, Tax Reform for Acceleration and Inclusion (TRAIN), has been enacted into law in 2017.
"The objective of the tax reform program is to provide a simpler, fairer, and more efficient tax system for all, while raising the resources needed to invest in infrastructure and people – to lessen the overall tax burden of the poor and the middle class," Chua said.
Israel's Strengths
Israel Ambassador to the Philippines Rafael Harpaz talked about Israel's economy from 1985 to 2017, R&D initiatives and employment, export performance by regional trade, key industries in Israel and their revenue share, the role of government in business, and the Israel-Philippines relations.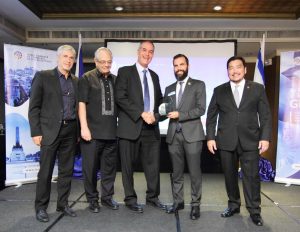 The 22nd General Membership Meeting was sponsored by Dayanan Business Consultancy, ECI Telecom, Star-K Kosher, Cathay Pacific, Izer General Merchandise, MR Travel, BDO, and Forth and Tay.