Standard
08 Sep 2017
0 Comments
ICCP
Erika Carmel Ltd., an Israeli company that sells and distributes B Cure Lasers, is now distributing its high-tech curing laser in the Philippines through Saviour King Multiventures. Israel is known for its medical science pursuits that promote novel applications with the use of innovative technology.
The partnership between Erika Carmel and Saviour King Multiventures was also the result of Israel Chamber of Commerce of the Philippines' (ICCP) proactive business liaisons and company database management service. ICCP welcomes trade partnerships between Israeli and Philippine companies as it strives to improve bilateral relations between the nations.
B Cure Laser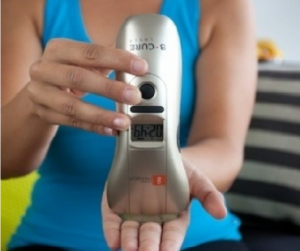 The B Cure Laser is an innovative medical device that treats pain and inflammation in both humans and animal pets. The product targets the general population, especially those who are prone to injury (such as athletes) and joint pain (the elderly).
The B Cure Laser boasts of professional and self-treatments for orthopedic problems; back, neck, knee, finger, joint, and muscle pain; sports injuries, wounds, joint inflammation, burns, acne and skin rejuvenation, and veterinary treatments. It is safe for home and clinical use and has been approved by the Israeli Ministry of Health and the European Community.
Erika Carmel, represented by Mr. Alon Gamliel, provides resources about the product, as well as marketing strategies and support.
About Saviour King Multiventures, Inc.
Saviour King Multiventures aspires to expand its size and net worth by exploring new services and products to include in the corporate portfolio. It introduced its first medical products in 2016, namely, Breastlight and Easycall. It then introduced the SD Codefree glucometer and SD Rapid Test this year. It is the authorized distributor in the Philippines of the B Cure Laser from Israel. Visit their website: https://bcureph.com