Standard
27 Jun 2017
0 Comments
ICCP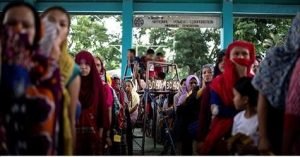 Israel has donated P1-M worth of equipment, medicine, and supplies to aid the victims of the Marawi armed conflict in Mindanao.
On June 18, the Philippine Red Cross received donations from the Embassy of Israel. The contributions included equipment such as emergency carts, suction machines, portable nebulizers, portable ECG machines, handheld dopplers, pulse oximeters, oxygen tanks, and basic medicine packages.
Sen. Richard Gordon, Chair of the Philippine Red Cross, expressed his gratitude towards the Israeli government. According to the senator, the donations will be helpful for the ongoing relief efforts in Marawi involving thousands of families in the evacuation centers.
"We are grateful for the outpouring (of) support we received from our partners and donors as the Philippine Red Cross continues its humanitarian efforts for our affected brothers and sisters in Marawi crisis," said Sen. Gordon.
A History of Partnership
In a statement, Israel Ambassador Ephraim Ben Matityau said, "We are all touched by the events in Marawi and the effect they brought to the people of Marawi."
"Prime Minister Benjamin Netanyahu has instructed us to lend a hand of support to the suffering people in Marawi and the surrounding areas," he added.
Due to the cooperation between the two countries, the Philippines is an important ally of Israel. During the Second World War, the Philippines had an open-door policy for Jewish refugees escaping the Holocaust. According to Israel Minister of Welfare and Social Services Haim Katz, the Philippines was also "the only country in Asia to support the United Nations Partition Plan in 1947." The plan helped establish the State of Israel.
In 2013, Israel joined the relief efforts for the victims of Typhoon Haiyan in the Philippines, and in 2014, the Philippines received Israel's excess defense articles.
Building Stronger Ties
Israel is currently working on a bilateral labor agreement, which will improve labor conditions and increase protection for Overseas Filipino Workers. Katz has expressed optimism about the agreement. During the Philippine Independence Day celebration at the Philippine Embassy in Tel Aviv, he offered to provide further assistance to the Marawi evacuees.
Ambassador Matityau said, "We would like to wish the people of Marawi a happy end to the holidays of Ramadan and Eid'l Fitr celebration. We all hope for a speedy return of the population to their homes and normal life in time for the celebration, and that peace and national harmony will be restored. No other nation knows better the consequences of terror and the tragedies it inflicts than Israel."
Sources:
http://www.gmanetwork.com/news/news/nation/615568/israel-offers-aid-to-displaced-marawi-residents/story/
http://news.mb.com.ph/2017/06/24/israel-extends-help-to-marawi-victims/
http://www.philstar.com/headlines/2014/02/05/1286997/philippines-get-israels-excess-defense-equipment
http://www.jewishvirtuallibrary.org/idf-joins-typhoon-relief-efforts-in-the-philippines