Standard
16 May 2017
0 Comments
ICCP
A growing number of Israeli investors are planning to expand operations in the Philippines. As business opportunities continue to increase, Israel is eyeing the creation of an investment protection pact. Ephraim Ben Matityau, Ambassador of Israel to the Philippines, says the agreement will guarantee the full protection of investors by law and regulations, should they decide to set foot in the country.
"We are just rolling in. Next week, we are going to have joint cooperation meeting where we are going to raise this kind of dialogue between the two governments," Ambassador Matityau tells the Israel Chamber of Commerce of the Philippines (ICCP) during its 17th general membership meeting in April.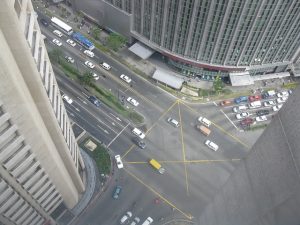 Reducing the Risks for Foreign Investors
Israel has already forged an investment protection pact with other countries. Known as Bilateral Investment Agreements, these provide Israeli investors with substantial protection in foreign countries and reduce the possible legal, political, and financial risks on their investments. The new dynamic gives hope for improvement of the ever-changing investment sector.
Matityau asserts that the investor protection pact has been very popular among other countries where Israel conducts business. Basic agreements that underline the spirit of cooperation and exchange are crucial as it could cause concern for investors in a country where a protective legal framework does not exist. After all, there should be an investment security pact in place that investors can turn to if it encounters any problems with the host country.
"Any bilateral economic relationship will always have an investment protection," Matityau says.
Israel is becoming a major player in the world economy. As a result, there has been an influx in the number of Israeli companies in the Philippines in the hopes of expanding investment opportunities. There is an urgent need, therefore, to create the necessary incentives and infrastructure to protect the companies that enter the Philippines to conduct business operations.
Sources:
http://www.update.ph/2017/04/israel-eyes-investment-protection-pact-with-ph/17068
http://www.israelbar.org.il/english_inner.asp?pgId=143443&catId=246