Standard
24 Feb 2017
0 Comments
ICCP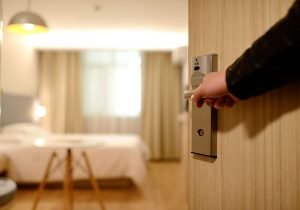 Following a bilateral meeting between the Philippine Tourism delegation and Israel Tourism Minister Yariv Levin, the Philippine Department of Tourism (DOT) announced that Israel is open to hire Filipinos in the luxury hotel industry.
The news bodes well for both Israel and the Philippines which have shared prosperous relations in previous years — the expansion of opportunities in the luxury hotel sector serves to improve employment opportunities for Filipinos seeking to work in the hotel industry abroad.
A Mutual Interest among Filipino and Israeli Travelers
The bilateral agreement will come as an enormous benefit to both Filipino and Israeli tourists. A large number of Filipinos travel to the Holy Land and visit the various museums and historical landmarks in the country.
On the other hand, Israeli travelers visit the Philippines for its famous tourist sites such as Cebu, Banaue, Palawan, Boracay, and Puerto Galera. Tourism Secretary Wanda Corazon Teo says the rich culture and hospitality of Filipinos are what foreign travelers enjoy about the country the most.
Expanding Opportunities for Filipinos in the Hotel Industry
According to Levin, the target is to get an initial batch of 500-700 Filipinos to work in Israeli hotels, specifically in high-end ones. There were also discussions among officials to conduct on-the-job training in the country.
Tourism Undersecretary Benito Bengzon, Jr., who also participated in the bilateral meeting, says the DOT will coordinate with the concerned stakeholders immediately to speed up the implementation of hiring Filipinos in Israeli hotels.
Moreover, Philippine Ambassador to Israel, Neal Imperial, says the Department of Labor and Employment needs to coordinate the prospective hiring. The Commission on Higher Education will have to take charge of the hiring of on-the-job trainees, as well.
The recruitment of Filipinos to Israel's hotel industry will improve employment opportunities, but it also has the power to do more: by pursuing the Philippines as a source market, Israel can spur a steady increase of visitors to both countries and help achieve higher tourism arrivals.
Reference
news.mb.com.ph/2017/02/12/hundreds-of-filipinos-to-be-hired-in-israel-hotels