Standard
03 Sep 2018
0 Comments
ICCP
Sometimes it is not what you know, but who you know and who knows you that matter more. Based on this mindset, the Israel Chamber of Commerce of the Philippines (ICCP) held a networking night, mainly for young professionals, last August 16, 2018.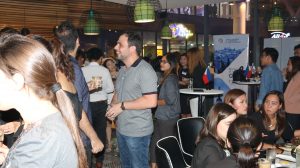 More than 100 professionals from different fields attended the "Young Israeli and Filipino Professionals Meet Up," including the young-at-heart. The guests came from the food and beverage, real estate, travel and tourism, legal, marketing and consultancy, technology, and other industries. A lot of contact details and business cards exchanged hands that night between chamber members and non-members.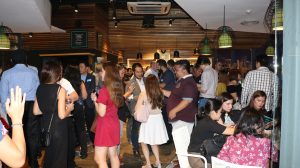 One particular attendee, Ms. Richelle Maulion, saw the event as a way to reconnect with her childhood memories in Israel through the authentic dishes served by Chaplin, Café Israeli, and by having the chance to converse again with somebody in Hebrew, which she has not done in a long time.
The Young Israeli and Filipino Professionals Meet Up was held at Chaplin, Café Israeli in Century City Mall, Makati City.