Standard
28 Sep 2017
0 Comments
ICCP
Kital Philippines Corporation, a proud member of the Israel Chamber of Commerce of the Philippines (ICCP), provides state-of-the-art products for major industries. A SEC-registered company, it supplies goods for the agriculture, telecommunications, chemical, and medical sectors in the Philippines. It sources products from reputable international manufacturers in Israel, Europe, and the Americas. Kital has been in operation for over 30 years. Its expertise in the local business environment sets the company apart from other local suppliers.
Agriculture – Irrigation, water treatment, greenhouses and fertilizers

Agriculture division offers expertise and a vast experience in any type of irrigation systems such as drip irrigation, systems, sprinklers etc. We also provide water treatment systems such as desalination systems of small to large scale and water disinfection systems. We are catering the delivery of projects from design to implementation and knowledge transfer. We are also experts with supplying and installing of state-of-the-art green houses.
Kital is an official representor with Haifa Chemical which is a world leader in manufacturing and supplying fertilizers and related products for agricultural use
Medical Cosmetics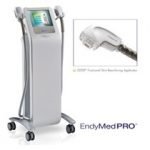 Kital medical division offers top-of-the-line equipment for medical applications ranging from aesthetic, to skin problems treatments and skin care products. We supply FDA approved devices and cosmetic products to clinics and dermatology professionals all over the Philippines.
Telecommunications
Kital telecom division is a provider of cutting-edge telecommunication systems: powerful IPx communication platforms, analog, digital and hybrid IP PBX units and cellular gateways, among others.

Kital Philippines Corporation can be reached via (632) 779-6111 and (632) 779-6112 (fax) or its website at http://www.kital.com.ph. Its office is located at Units 601 & 607, The Taipan Place, F. Ortigas Jr. Road, Ortigas Center, Pasig City, 1605, Philippines.