Standard
22 Feb 2017
0 Comments
ICCP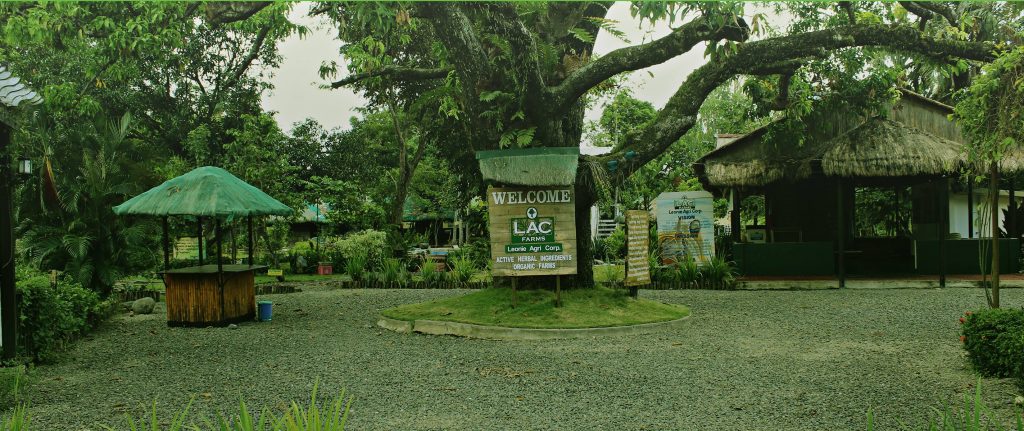 Leonie Agri Corporation (LAC) is the first and largest organic farm in the Philippines. LAC naturally grows active herbal ingredients for pharmaceutical, food, and cosmetic products. It also engages in contract farming and manufacturing, carefully employing environmentally friendly agricultural and manufacturing practices.
Quality Organic-Sourced Products
Committed to its goal to provide high-quality medicinal products, LAC envisions itself becoming the main producer and exporter of organic-sourced products, not only in the Philippines but internationally, as well.
From its farm in Sta. Rosa, Nueva Ecija, LAC cultivates and harvests malunggay, ampalaya, sambong and lagundi, with strict adherence to FDA and World Health Organization (WHO) regulations. All products undergo stringent quality control measures, ensuring the highest level of quality.
From Desolate to Promised Land
What was once a barren land unsuitable for farming, the LAC farm is now an abundant, self-sustaining property. In line with the company's mission to promote good health, it applies eco-friendly methods and socially accepted business practices. Crops on the farm, for instance, are cultivated without pesticides and synthetic chemicals. Other organic practices include composting and vermiculture.
LAC's parent company, Pascual Laboratories, has been sourcing LAC's medicinal plants for its internationally renowned Releaf and Ascof brands. Apart from the herbs, LAC has expanded its operations to organic vegetables and livestock.
Leoni Agri Corporation is a member of the Organic Producers Trade Association of the Philippines, and is now a member of the Israel Chamber of Commerce of the Philippines. The company's registered office is located at 441 Liwayway, Sta. Rosa, Nueva Ecija, Philippines.
For more information about their products and services, send an email to [email protected] or contact (044) 806 1735. You may also check their Facebook page at LAC Farms (@lacfarms) for the latest news.
Resources:
https://unasalahat.wordpress.com/2011/11/09/a-trip-to-lac-farms-the-first-and-largest-organic-farm-in-the-country/