Standard
10 Aug 2017
0 Comments
ICCP
Santé International Inc., a member of the Israel Chamber of Commerce of the Philippines (ICCP), is the distributor of organic health and wellness products made with barley. The company derived its name from the barley plant, a major crop with remarkable properties, which is its core ingredient. Widely used in beer and bread, barley is the active component of Santé International's nutraceuticals, healthy snacks and beverages, oral care and skin care products, and bath and body care products.
Benefits of Barley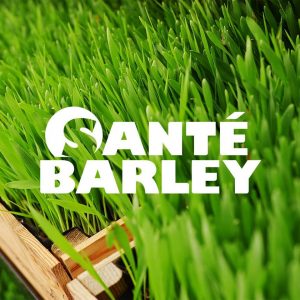 Barley has one of the most diverse nutrient profiles in food. Its micronutrient and essential vitamin composition rivals other popular sources of vitamins and minerals. It contains amino acids, enzymes, minerals, alkaline, antioxidants, proteins, and phytonutrients. As a young grass, barley also boosts numerous medicinal qualities.
Santé Barley grows its plants exclusively in the plains of New Zealand. It leverages the latest technologies to be able to provide clean water for irrigation and fertile soil for the plants.
Products for Health and Wellness
Santé Barley's products are manufactured with a significant amount of barley to stimulate health. Its flagship product, Santé Barley Pure, is a supplement made from 100% organic ingredients packed into vegetable capsules. Other products include:
Santé Pure Barley, a barley drink with stevia as a natural sweetener
Santé Fusion Coffee and Santé Choco Barley, barley-based drinks fused with coffee and cocoa
Santé Green Tea with L-Carnitine, a 3-in-1 fat burner and energy booster
Soleil Marula Facial Oil with Barley
C'est Bon Premium Barley Soap, which claims anti-aging properties
Fresh & Clean Natural Toothpaste, which contains four herbal ingredients
Opportunities
Santé International focuses its marketing and distribution strategies on building partnerships with company members and the community at large. The company offers memberships, distributorships, and Santé International franchises. Santé Barley encourages distributors to tap the international market.

The company offers members flexible packs depending on their needs, from a PHP 250 Retailer Pack to the Santé E-Ultimate Pack (Online) that costs PHP 88,988 pesos. Retailers and distributors have the option to sell online or in physical stores. Some members purchase only for personal consumption, taking advantage of the discount for members.
As part of the benefits Santé International gives its partners and distributors, the company provides a PHP 100,000 Accident Insurance with a maximum coverage of PHP 500,000 per distributor.
For opportunities and inquiries, contact Santé International Inc. at (632) 99-Santé, (632) 99-72683 or email customerservice@SantéBarley.com and ATTENTION TO: MINERVA CARAG. Interested parties may visit the company website at https://main.santebarley.com/index.php/ph/. You may also visit their office at UG 42 & 54, ETON Cyberpod Corinthian, Ortigas Avenue, EDSA, Quezon City.