Standard
13 Feb 2018
0 Comments
ICCP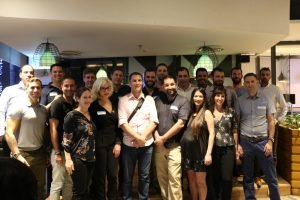 The Young Israeli and Filipino community came together again for the Israel Chamber of Commerce of the Philippines' (ICCP) signature meetup event last February 8, 2018 at the Chaplin Restaurant in Brgy. Poblacion Makati.
Led by the ICCP President, Itamar Gero and Board of Director, Yuval Mann, professionals from different industries participated and enjoyed a night of networking. ICCP's Vice President for Public Affairs, Anton Mauricio and Israel's Madanes Group Country Manager, Natalie Maharaban hosted the event.
"This is to continue our mission in the chamber to support and connect businesses and increase awareness of Israel in the Philippines, " said Gero. "We want to actively hold events like this that promote Israel-Philippines ties."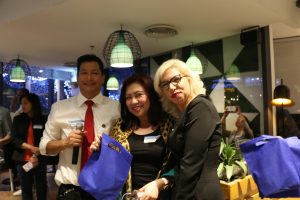 According to the Department of Tourism, in 2016, Israeli visitor arrivals in the Philippines jumped by some 42.3 percent in 2016, the highest growth rate among the latter's visitor markets.
The meetup event is supported by ICCP's premium member, Dayanan Business Consultancy as well as Venue Partner, Chaplin Restuarant located at Century City Mall, Brgy. Poblacion Makati City.